Zigong Fangtewild Dino Kingdom has a total investment of 3.1 billion yuan and covers an area of more than 400,000 m2. It has officially opened at the end of June 2022. The Zigong Fangtewild Dino Kingdom has deeply integrated the Zigong dinosaur culture with the ancient Sichuan culture of China, and has comprehensively used cutting-edge technologies such as AR, VR, dome screens, and giant screens to create a series of dinosaur stories. It takes us to explore the world of dinosaur, popularize dinosaur knowledge, display the immersive interactive theme project of the Ancient Shu Civilization. And through the creation of many prehistoric primitive jungles, wetlands, swamps, volcanic canyons and other scenes, it has created a prehistoric adventure kingdom which is fun, exciting and fantastic for the tourists. It is also known as the "Chinese Jurassic Park".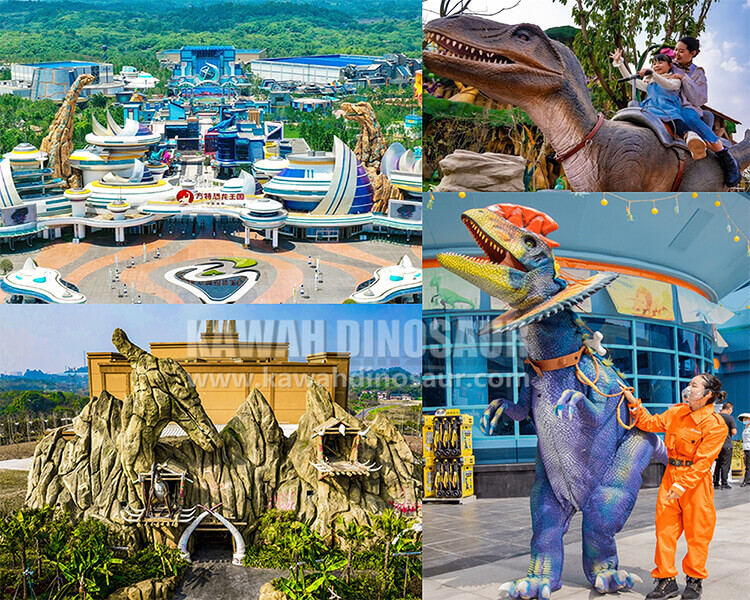 In the "Flying" of the dome screen theater, it takes tourists to "travel" back to the ancient continent hundreds of millions of years ago. Overlooking the prehistoric earth scenery, riding wind in the Dinosaur Valley, and enjoying the sunset on the Sun God Mountain.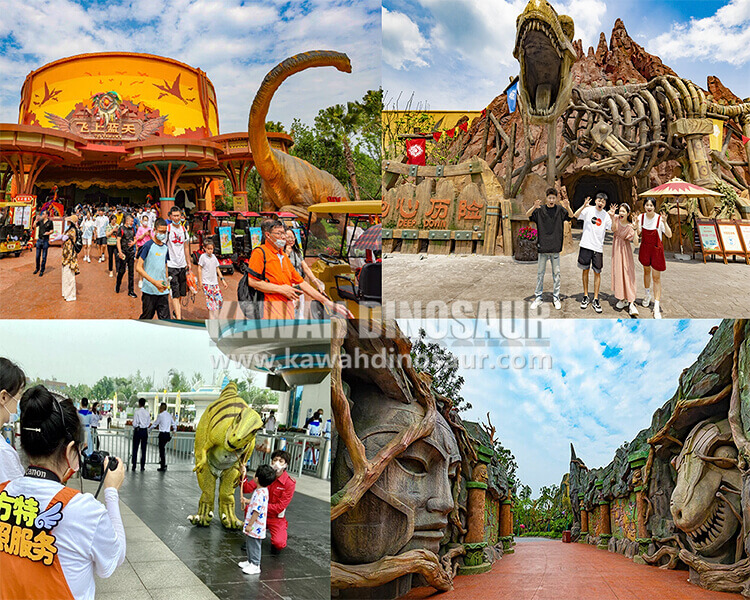 In the rail car movie "Dinosaur Crisis", tourists are led to become superheroes. Entering a city where dinosaurs are rampant and dangerous, we will save the city from this crisis in a dangerous scene.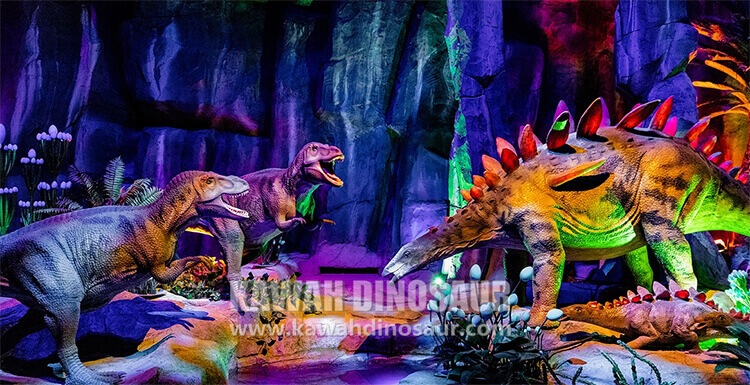 In the indoor river rafting project "River Valley Quest", tourists will take a drift boat to slowly enter the River Valley, "encounter" many dinosaurs in a unique prehistoric ecological environment, and start a joyful and exciting adventure.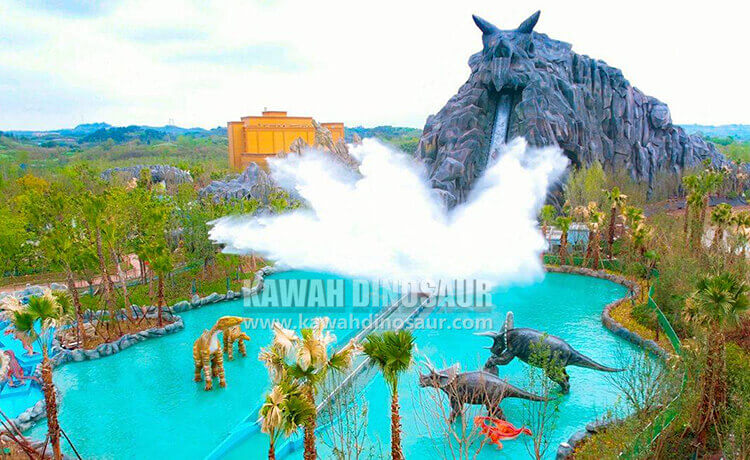 In the outdoor river rafting adventure project "Brave Dino Valley", drifting in the ancient tropical jungle where dinosaurs inhabited, accompanied by the roar of the dinosaurs, the loud noise of the volcanic eruption and the nervous and exciting mood, the drifting boat rushed straight down from the top, facing the huge waves make you soaked all over. It's really very cool. It is worth mentioning that many animatronic dinosaurs and animatronic animals in the scenic area are designed and manufactured by Kawah Dinosaur Factory, such as 7m Parasaurus, 5m Tyrannosaurus Rex, 10m long animatronic snake and so on.

The biggest feature of Zigong Fangtewild Dino Kingdom is to create an immersive interactive experience with modern high technology. The park uses the cutting-edge high technology of the theme park industry to create a series of immersive interactive theme projects which has interpreted many dinosaur stories, explored the world of dinosaurs, popularized dinosaur knowledge, and experienced Ancient Shu Civilization. Zigong Fantawild Dino Kingdom shows us a fantasy world that blends past and future, fantastic and reality.

Kawah Dinosaur Official Website: www.kawahdinosaur.com

Post time: Aug-19-2022