Animatronic Animals Features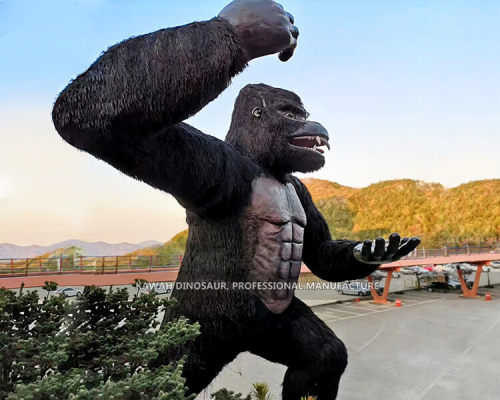 * Highly simulated skin textures
We need realistic animal motion and control techniques, as well as realistic body shape and skin touch effects. We made animatronic animals with high density soft foam and silicon rubber, giving them the real look and feel.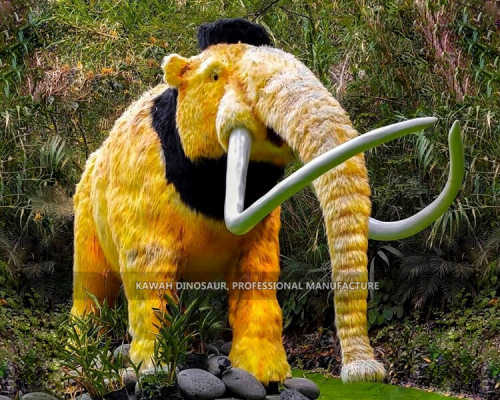 * Better interactive entertainment and learning experience
We are committed to offer entertainment experiences products. Visitors are eager to experience the wide range of dinosaur themed entertainment products.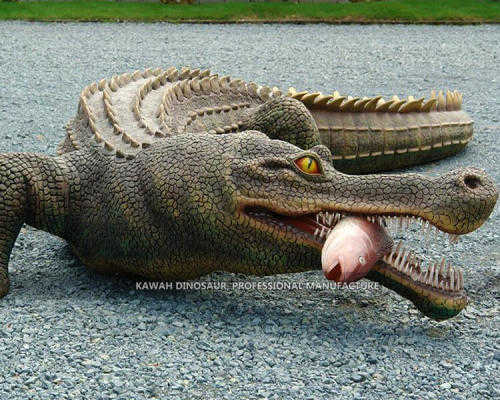 * Custom made
We are willing to customize products according to customers' preferences, requirements or drawings.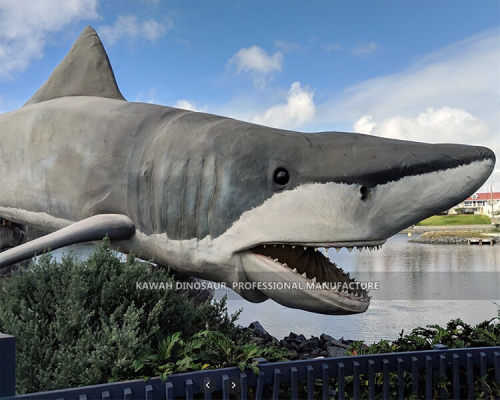 * High or low temperature resistance
The animatronic dinosaur's skin will be more durable. Anti-corrosion, good waterproof performance, high or low temperature resistance.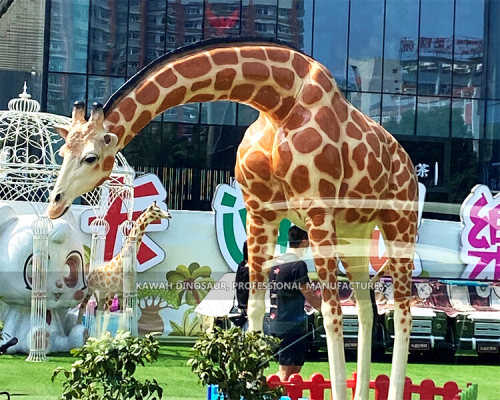 * High reliability control system
Kawah quality control system, strict control of each production process, continuously testing more than 30 hours before shipment.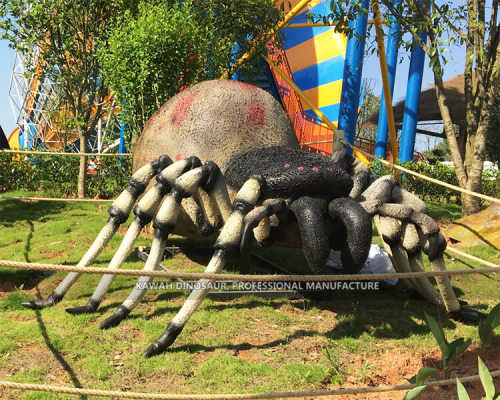 * Can be disassembled and installed for repeated use
The animatronic animals can be disassembled and installed many times, Kawah installation team will be sent for you to assist install at site.
Size:From 1m to 20 m long,other size is also available.
Net Weight:Determined by the size of animal (eg: 1 set 3m long tiger weighs close to 80kg).
Color:Any color is available.
Accessories: Control cox, Speaker, Fiberglass rock,Infrared sensor etc.
Lead Time:15-30 days or depends on quantity after payment.
Power: 110/220V, 50/60hz or customized without extra charge.
Min.Order Quantity: 1 Set.
After Service: 24 Months after installation.
Control Mode: Infrared sensor, Remote control, Token coin operated, Button, Touch sensing, Automatic, Customized etc.
Position: Hanging in the air, Fixed to the wall, Display on the ground, Placed in water(Waterproof and durable: the whole sealing process design, can work under water).
Main Materials: High density foam, National standard steel frame, Silicon rubber, Motors.
Shipping: We accept land, air, sea transport and international multimodal transport. Land+sea(cost-effective) Air(transport timeliness and stability).
Notice: Slight differences between the objects and the pictures because of hand-made products.
Movements:1. Mouth open and close synchronized with sound.2. Eyes blink. (lcd display/mechanical blink action)3. Neck up and down-left to right.4. Head up and down-left to right.5. Forelimbs move.6. Chest raises / falls to mimic breathing.7. Tail sway.8. Water spray.9. Smoke spray.10. Tongue moves in and out.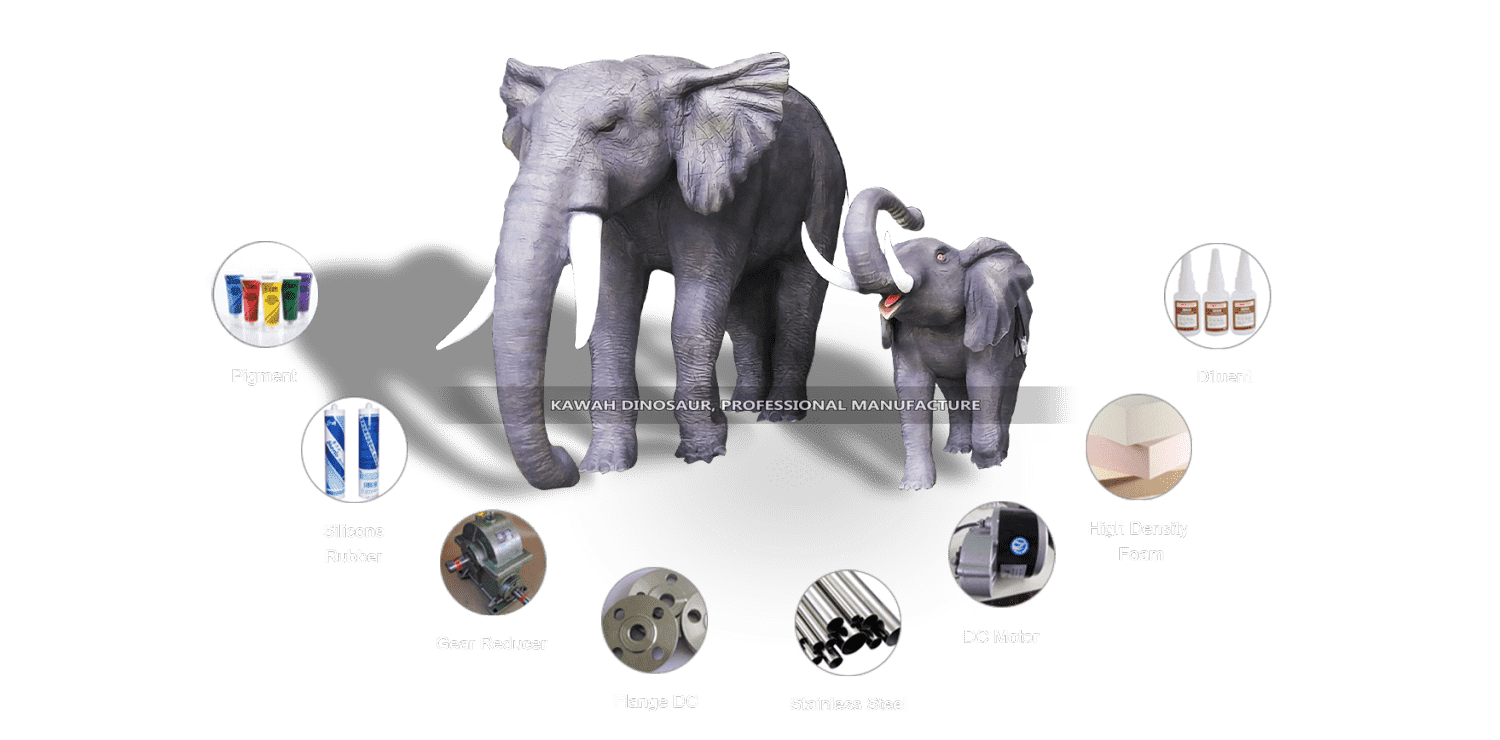 Animatronic Animal Mammoth Length 6M
5M Animatronic Shark Model with Wave Base
Animatronic Insect Anoplophora Chinensis
Our company has the right to an independent of export products, which have already entered the overseas market, and have been sold to more than 30 countries, such us the United States, Canada, Britain, France, Russia, Japan, Malaysia, Chile, Colombia, South Africa and so on,  loved by people of different races and colors. The simulation dinosaur exhibition, theme park, theme restaurants and other projects that designed and planned by us are popular with local tourists, so we have got the trust of many customers and have established long-term business relationship with them.