Main Products
All products can be customized according to your requirements
Supporting Services
We are pleased to provide you with the following services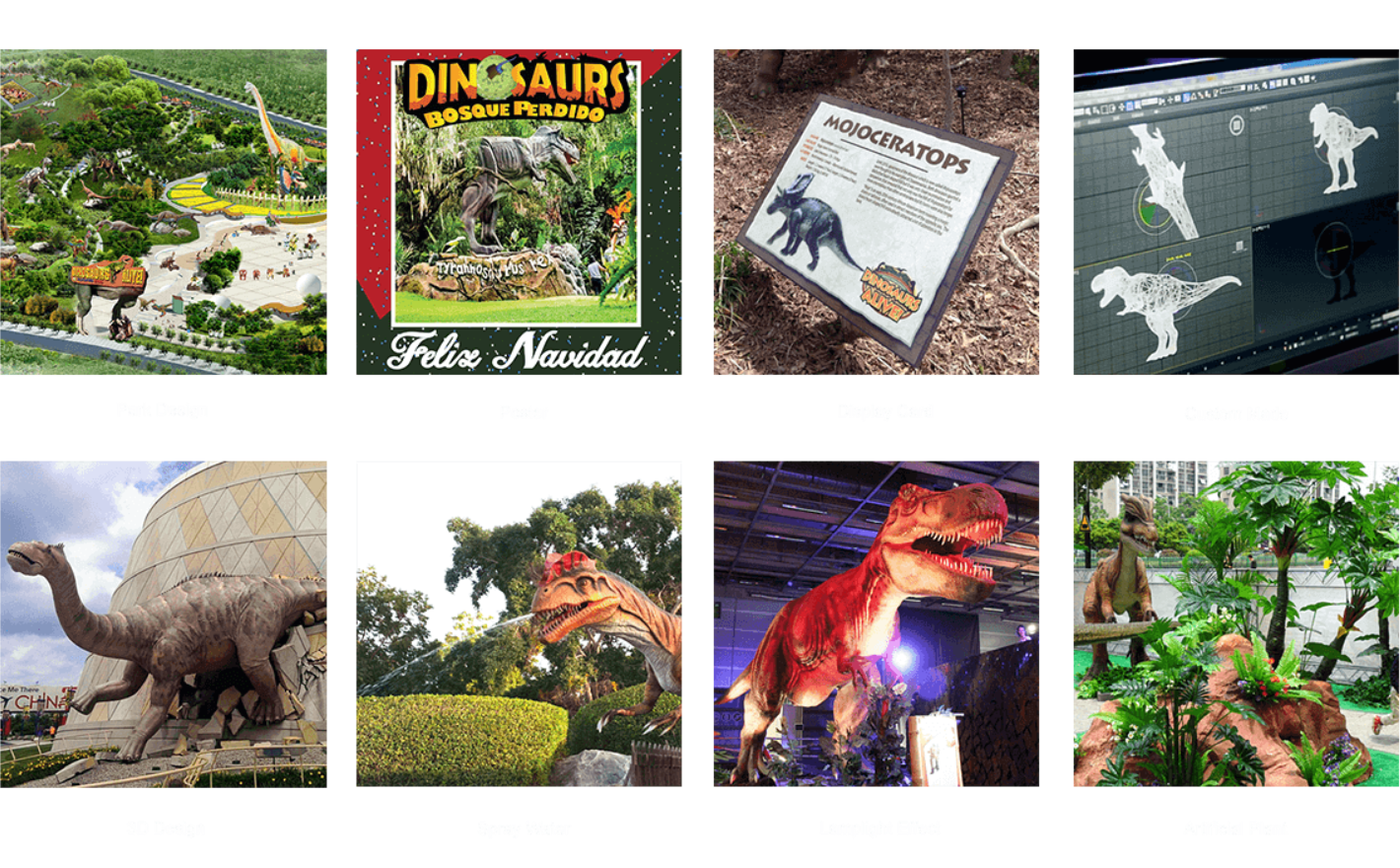 Theme Park Design
We are happy to discuss the scene effect plan with our customers
According to your site condition including the temperature, climate, size, your idea, and relative decoration, we will design your own dinosaur world. Based on our many years of experience in dinosaur theme park projects and dinosaur entertainment venues, we can provide reference suggestions, and achieve satisfactory results through constant and repeated communication.
Mechanical design:  Each dinosaur has its own mechanical design. According to different sizes and modeling actions, the designer hand-painted the size chart of the dinosaur steel frame to maximize airflow and reduce friction within a reasonable range.
Exhibition detail design:  We can help provide planning schemes, dinosaur factual designs, advertising design, on-site effect design, circuit design, supporting facility design, etc.
Supporting facilities:  Simulation plant, fiberglass stone, lawn, environmental protection audio, haze effect, light effect, lightning effect, LOGO design, door head design, fence design, scene designs such as rockery surrounds, bridges and streams, volcanic eruptions, etc.
If you are also planning to build an entertainment dinosaur park, we are happy to help you, please feel free to contact us.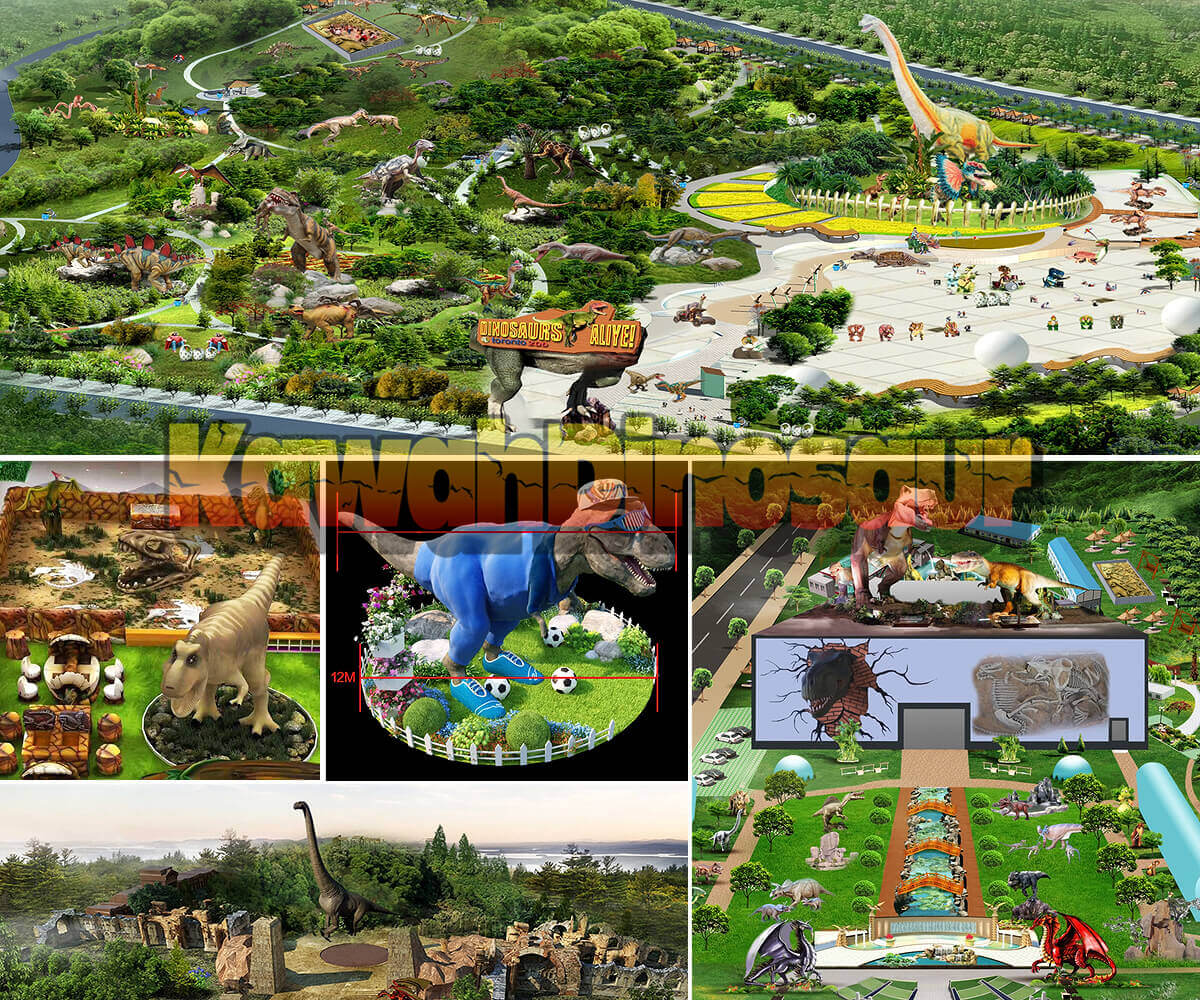 After-sales Service
The most timely and intimate 24-hour after-sales service to escort you for your exclusive custom products lifetime


Installation
Installation and commissioning of products to ensure normal operation.

Technical Guidance
Technical guidance and training to ensure worry-free daily maintenance.

Repair
Repair the product in a quality guarantee period at any time and provide spare parts for life.

Remote Assistance
Remote assistance for quick handling if there are malfunctions.
Return Visits
Return visits by mail/call regularly and looking forward to your suggestion.