There were many kinds of dinosaurs living in the forests of the Jurassic period. One of them has a fat body and walks on four legs. They are different from other dinosaurs in that they have many fan-like sword thorns on their backs. This is called – Stegosaurus, so what is the use of the "sword" on the back of Stegosaurus?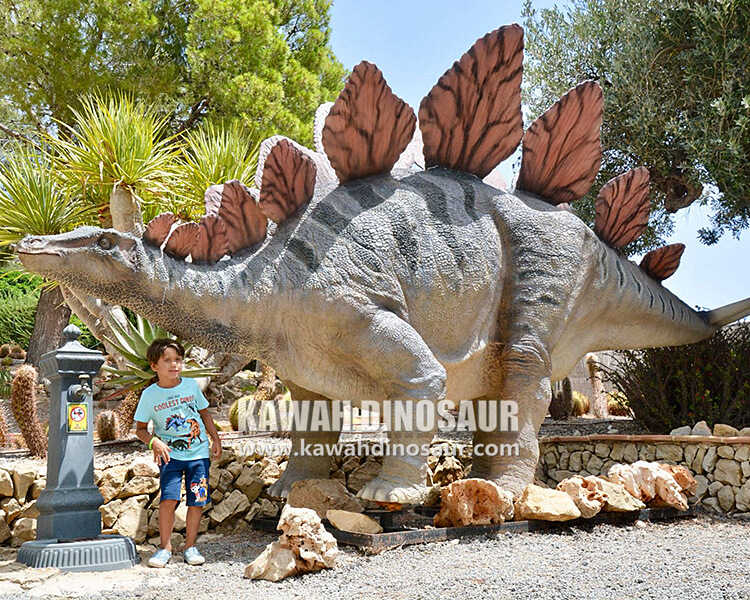 Stegosaurus was a four-legged herbivorous dinosaur that lived around the late Jurassic period. At present, fossils of Stegosaurus have been found mainly in North America and Europe. Stegosaurus is really a big fat dinosaur. Its body length is about 9 meters and its height is about 4 meters, which is about the size of a medium-sized bus. The head of Stegosaurus is much smaller than the fat body, so it looks clumsy, and its brain capacity is only as big as that of a dog. The limbs of Stegosaurus are very sturdy, with 5 toes on the front limbs and 3 toes on the hind limbs, but its hind limbs are longer than the forelimbs, which makes Stegosaurus' head closer to the ground, eat some low plants, and tail held high in the air.
Scientists have different guesses about the function of the sword thorns on the back of Stegosaurus, according to the knowledge of Kawah Dinosaur, there are three main views:
First, these "swords" are used for courtship. There may be different colors on the thorns, and those with beautiful colors are more attractive to the opposite sex. It is also possible that the size of the thorns on each Stegosaurus is different, and the larger thorns are more attractive to the opposite sex.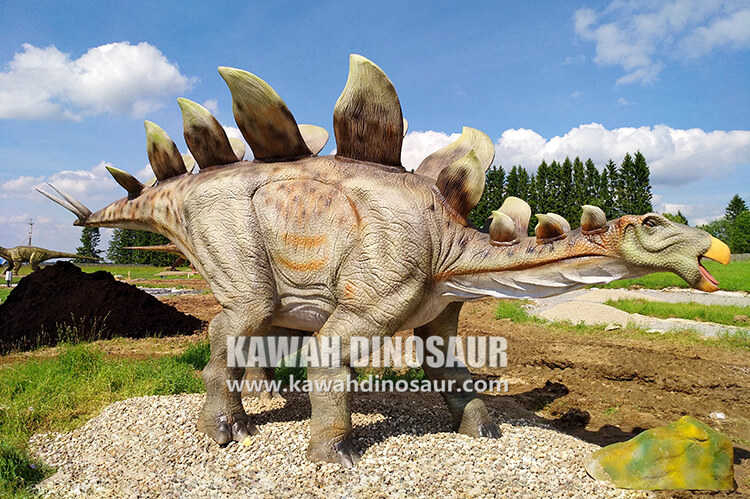 Second, these "swords" can be used to regulate body temperature, because there are many small holes in the thorns, which may be the places for blood to pass. Stegosaurus absorbs and dissipates heat by controlling the amount of blood flowing through the thorns, like an automatic air conditioner on its back.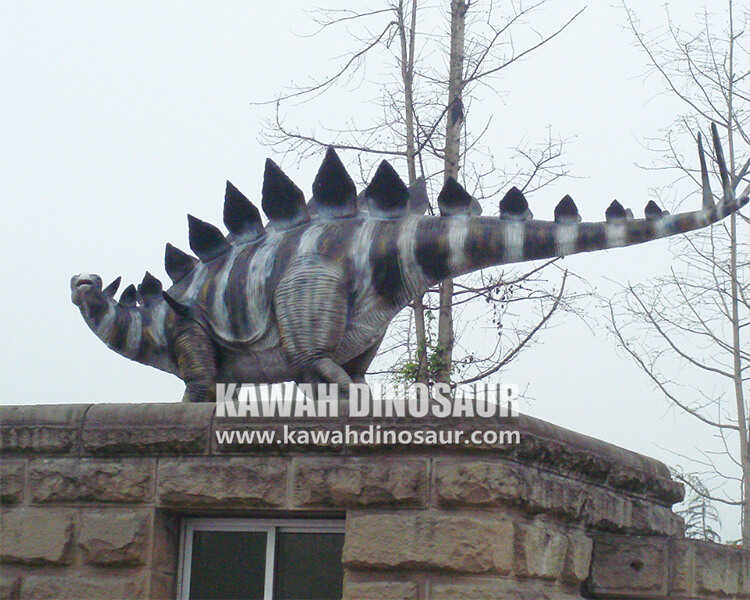 Third, the bone plate can protect their body. In the Jurassic era, the dinosaurs on the land began to prosper, and the carnivorous dinosaurs gradually increased in size, which posed a great threat to the plant-eating Stegosaurus. Stegosaurus only had a "knife mountain like" bone plate on its back to defend against the enemy. Moreover, the sword board is also a kind of imitation, which is used to confuse the enemy. Stegosaurus's bone plates were covered with skin of various colors and clusters of Cycas revoluta Thunb, disguising itself as not easy to be seen by other animals.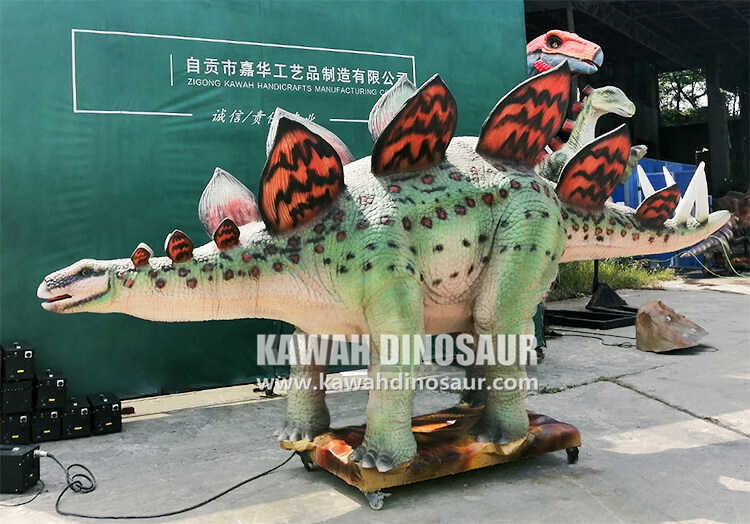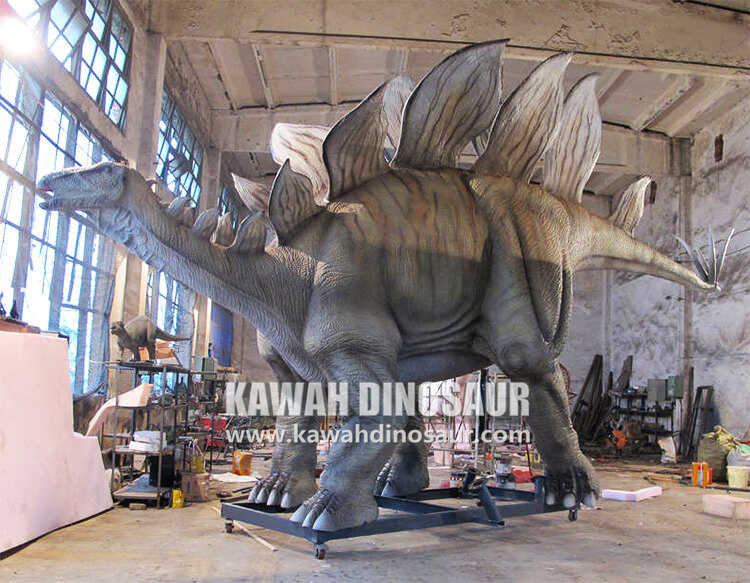 Kawah Dinosaur Factory produces a lot of animatronic Stegosaurus to export all over the world every year. We can customize life like animatronic dinosaur models according to the needs of customers, such as different shape, sizes, colors, movements, etc.

Kawah Dinosaur Official Website: www.kawahdinosaur.com

Post time: May-20-2022